The delivery of services and support to vulnerable members of Irish society is a key priority for Respond! Housing. Two key areas include homeless services and the promotion of mental health services for residents.
Homeless Services
Respond! Housing Association provide housing to homeless women and children in an environment that is safe, welcoming, family centred and homely. We offer support, information and resources which respect individual needs. One such project is:
Better Being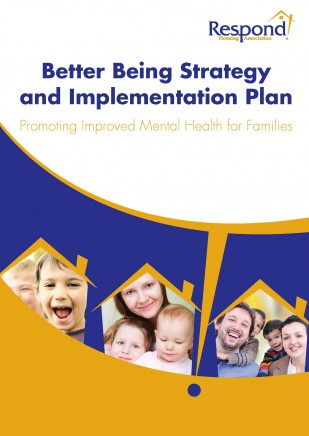 The Respond! Better Being Strategy' was drafted in order to support an identifiable minority of parents and children on our estates who, from time to time, may experience mental health difficulties. This strategy was prepared as part of Respond!'s vision to support families in recognition of the fact that the need for social housing usually co-exists with many other. The strategy is currently being rolled out on a pilot basis over a 3 year period in a number of our estates in the South and South East.
If you would like to read our Better Being Strategy, please click here: