Respond! College BSS Students Graduate – September 2013
Nineteen Respond! College /UCD students graduated with a Bachelor of social science in housing and community development studies in 2013. These new graduates completed a four year programme which covered housing policy, strategic planning and community development to mention but a few.
This intensive four year Degree Course provides students with the necessary skills to make a positive contribution to the Irish housing sector. These graduates will play a pivotal role in local authorities and the community sector to assist in tackling the growing social housing problems.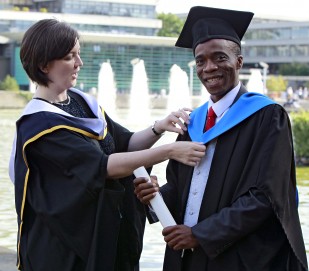 " I congratulate these mature students for their dedication and determination in completing this challenging degree course and urge them to use their new skills to make a meaningful impact on the lives of disadvantaged vulnerable families through the work of their relevant organisations across the country" stated Ned Brennan, Chief Operations Officer of Respond!