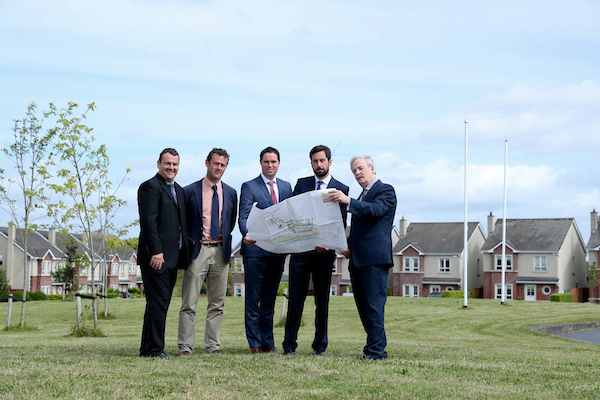 Minister for Housing, Planning and Local Government Eoghan Murphy today joined with local representative Deputy Martin Heydon and Respond Housing to announce the development of 59 new social homes in Athy, Co. Kildare.
Respond is planning a new 35-unit development alongside one of our existing estates in Athy. Flinter´s Field will have 12 x 2-bed, 18 x 3-bed and 5 x 4-bed family homes for those on the social housing list in Kildare. Our existing Flinter's Place estate has 44 family homes and the new adjoining estate will expand the community as the residents in Flinter´s Field can avail of the services in existing active community building.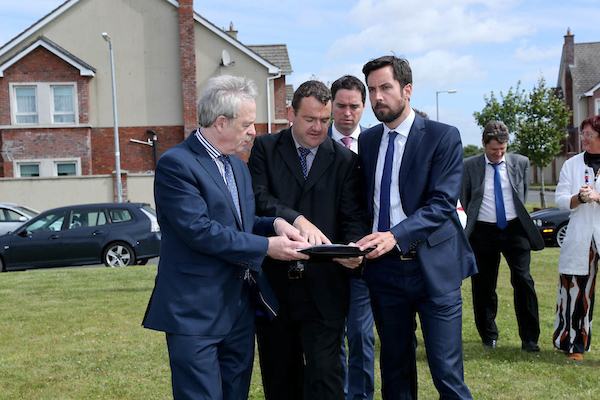 Part VIII planning was recently granted by Kildare County Council who are providing the site to Respond Housing so now we can commence preparation of the tender documentation for construction. It is planned that we will be on site in Quarter 1 of 2018 with completion and families in their new homes in Quarter 2 of 2019.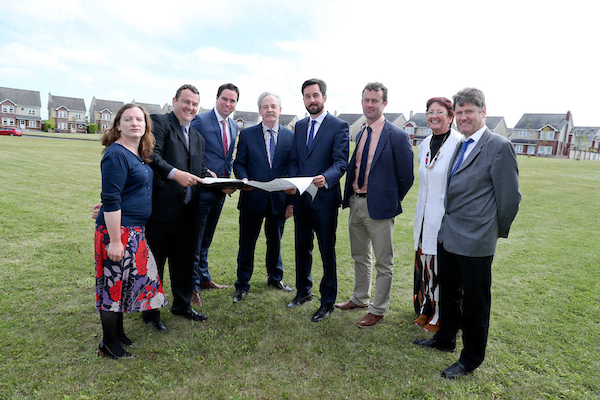 Also in Athy, Respond is planning to finish the Gallow Hill estate with 24 new social homes. 16 x 3-bed and 8 x 4-bed homes are to be built on the site. Respond is finalising arrangements to bring this development onstream. It is intended that construction will commence in Gallow Hill in September of this year with the completion date set in Quarter 3 of 2018.
Minister for Housing Eoghan Murphy said:
"This development is an example of how we can unlock the potential of state owned land. 59 new families will move into new homes across both sites and I welcome the work of Respond and Kildare County Council."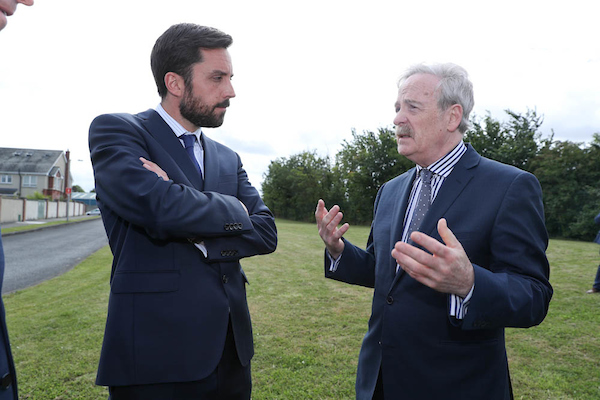 Declan Dunne, CEO of Respond Housing said:
"We are delighted to progress these projects which will see 59 families in permanent homes of their own in the second half of 2019. Respond is significantly ramping up our pipeline of social housing projects in order to help deliver the scale of housing that Ireland so dearly needs.
We are grateful to Kildare County Council for their support on these projects and in particular for the land to develop Flinter´s Field. We will continue to vigorously pursue and identify sites and suitable projects for social housing in order to help alleviate Ireland's current housing and homelessness crisis."
Deputy Martin Heydon said:
"I'm delighted that progress is being made on the delivery on social housing for South Kildare families in Flinters Field and Gallowshill, Athy. I will continue to work with Respond, Kildare County Council and the Department to ensure these badly needed units are delivered as soon as possible"
These developments will bring Respond's housing in county Kildare to 221 homes when completed.