Twenty-three older adults from Dolmen Active Retirement and Respond Housing Association proved that Waterford people are never too old to pick up a hurl by participating in a Caman Abu Blitz hosted by Waterford Sports Partnership and Waterford GAA on Friday 5th December in Rainbow Hall, Kilmacthomas.
Camán Abú is a recreational, non-contact version of hurling that uses a larger softer sliotar and plastic hurls.
The game was developed by the GAA as a fun and social alternative for men and women who want to be active but don't play hurling competitively. Following in interest in the game, activity leaders from Waterford older adults groups came together for a Camán Abú workshop as part of Waterford Sports Partnerships Older Adults Activity Leadership Programme to identify ways to adapt the game to make it suitable for older people. Adaptations included playing 5-aside, using a smaller playing area, playing short halves with breaks and substitutions in between, keeping the game at a walking pace, keeping the hurl and the sliotar on the ground and using player zones to minimise contact.
Once guidelines were finalised, the groups borrowed the equipment, introduced the rest of their members to the game and practiced for the Blitz day on Friday 5th December when all groups were invited to come together for a friendly tournament. Camán Abú leagues are held across the county and the country with widespread support, but this was the first tournament held specifically for older people. Teams on the day played two Camán Abú matches each and two adapted seated Hurling games. Speaking about the Blitz, Waterford GAA Development Officer Eoin Breathnach said
"Waterford GAA were delighted to be involved with Waterford Sports Partnership for Camán Abú for Older Adults.
This was our first time doing GAA for Older Adults and it was very enjoyable. Hopefully we can expand on the Camán Abú for Older Adults in 2015". Everyone enjoyed the opportunity to play the sport and experience the camaraderie, craic and electric sporting atmosphere on the day. Some participants were trying their hand at Hurling for the first time, others were returning to the sport having played in their youth. Commenting on the day, Respond resident John Corcoran said
"It was the best days fun I had in ages."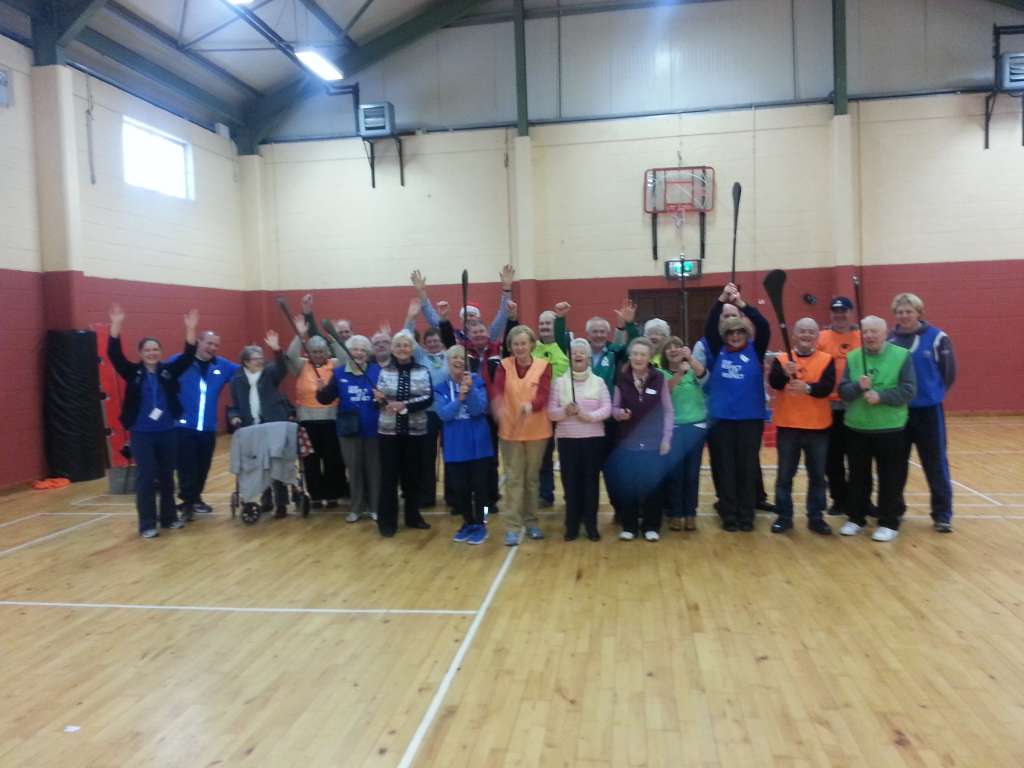 Aileen Stephenson from Dolmen Active Retirement highlighted that sport is for everyone in saying that Camán Abú is "a thoroughly enjoyable game for all ages". Following on from this enthusiasm and positive feedback, Waterford Sports Partnership and Waterford GAA will be aiming to continue the development of Camán Abú among older adults groups in Waterford in 2015, a number of groups have already expressed an interest in holding more friendly tournaments in the future.
Well done to all that took part and watch this space for Déise Hurlers in the making
Posted: December 2014