Adult Education Information Talk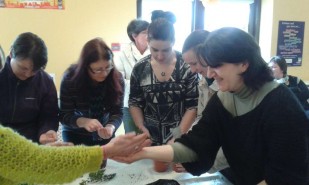 To highlight the value of adult learning, Respond and Shannon Family Resource Centre hosted an Adult Education Information Talk, on Tuesday 24th February 2015 at Respond Rineanna View Community Building, Shannon, Co. Clare
This talk was held in conjunction with the 9th Adult Learners' Festival which will take place from the 23rd – 28th February 2015.
The Adult Learners' Festival 2015 is a nationwide celebration of adult learning. Respond Family Support Services worked in collaboration with Shannon Family Resource Centre and the local Education and Training Board (ETB) to promote this celebration in Shannon Co. Clare.
The Adult Learners' Festival is all about: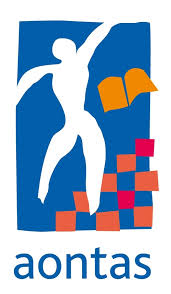 Celebrating adult learning and the achievements of adult learners
Showcasing the work of adult education providers
Promoting the work of AONTAS and the adult education sector
Ensuring that adult education is placed firmly on the political agenda
An Adult Education Information Session and coffee morning was held for anyone seeking information on education. Prospective learners had the opportunity to take part in two taster sessions of courses currently offered in the area – Horticulture and Cooking.
Prospective learners also had the opportunity to meet with adult learners currently engaging in courses in which they may be interested. Current learners and tutors answered questions and reflected on their own learning experiences.
For more information on Adult Learning and Family Support, please contact Lynda O' Donovan email lynda.odonovan@respond.ie
_______________________________________________________________________
Parent Support Group
A six week parenting programme ran in Shannon, Co. Clare from April-May 2015. The Parents Plus Children's Programme is aimed specifically at parents of children aged between 6 and 11 years.

Weekly workshops included parenting, childhood, family challenges, peer support and wellness. Each week the group focused on a topic which is of relevance to children within this age group. The programme draws on well researched ideas about managing children's behaviour, and building a positive relationship between parents and children. Eleven parents completed the programme in the area.
If you are interested in joining the parent group or would like more information, please contact Lynda O' Donovan, Respond Family Support on 087 2176556 or 051 840 200

This group is supported by Respond and Shannon Family Resource Centre.
Some Useful Parenting Resources:
http://www.parentline.ie
http://loveparenting.ie
http://www.barnardos.ie
www.tusla.ie
www.schooldays.ie
http://www.earlychildhoodireland.ie
http://www.youth.ie
http://spunout.ie
http://www.treoir.ie
Parentline: A national helpline for parents that offer support, guidance and information on all aspects of being a parent LoCall 1890 927277 or 01 8733500
______________________________________________________________________
UNESCO Child and Family Support Conference
Members of Respond's Family Support Team attended the UNESCO Child and Family Research Centre 7th Biennial International Conference in NUIG on 11th and 12th June 2015. The UNESCO Child and Family Research Centre is at the forefront of international theory and empirical work on Family Support. The theme of the conference was 'Building Family Support Systems'. Respond will be launching a new Family Support Strategy in the near future and attendance at this conference was a valuable opportunity to network with key stakeholders in the area and get up to date with the most recent family support research and projects nationwide.
Posted: February 2015, revised June 2015