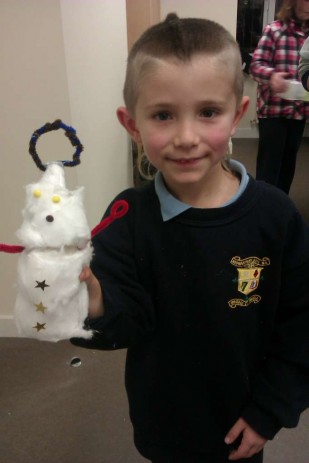 Residents of Oakley Wood Tullow enjoyed a festive evening of Christmas arts and crafts at Respond's newly completed community building.  Families enjoyed making Christmas cards, snow-men and lanterns with lots of glitter sparkling throughout the room.  Many families joined in the evening with Christmas songs and refreshments creating a lovely festive atmosphere to start the festive season.
This is the beginning of a number of events taking place in the month of December on the estate.  Other events will include a party and a number of Christmas themed baking mornings. Respond are delighted to see so many residents and families getting involved in organising and attending these events.
Merry Christmas to one and all!!!
Posted by Niamh Flavin, Respond Family Support Officer – December 2014