Respond and UCC organised a joint conference on loneliness and social isolation among older people which took place in Respond's new conference facility in John's College on 26th November 2015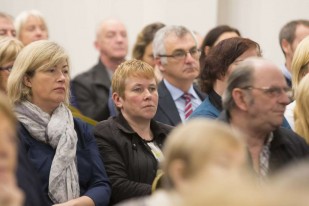 A conference entitled Combatting Isolation and Loneliness: Housing and Community Perspectives will be the inaugural event at the new conference centre in John's College. The conference was organised as part of a joint research initiative between the School of Applied Social Studies, University College Cork and Respond Housing Association and is funded under the Irish Research Council / The Wheel New Foundations Research Scheme.
Summary of the details included in the Respond research paper can be found here
According to Philip O'Reilly of Respond
"The research project offered an ideal evidence base to inform service development and delivery for persons vulnerable to social isolation and loneliness".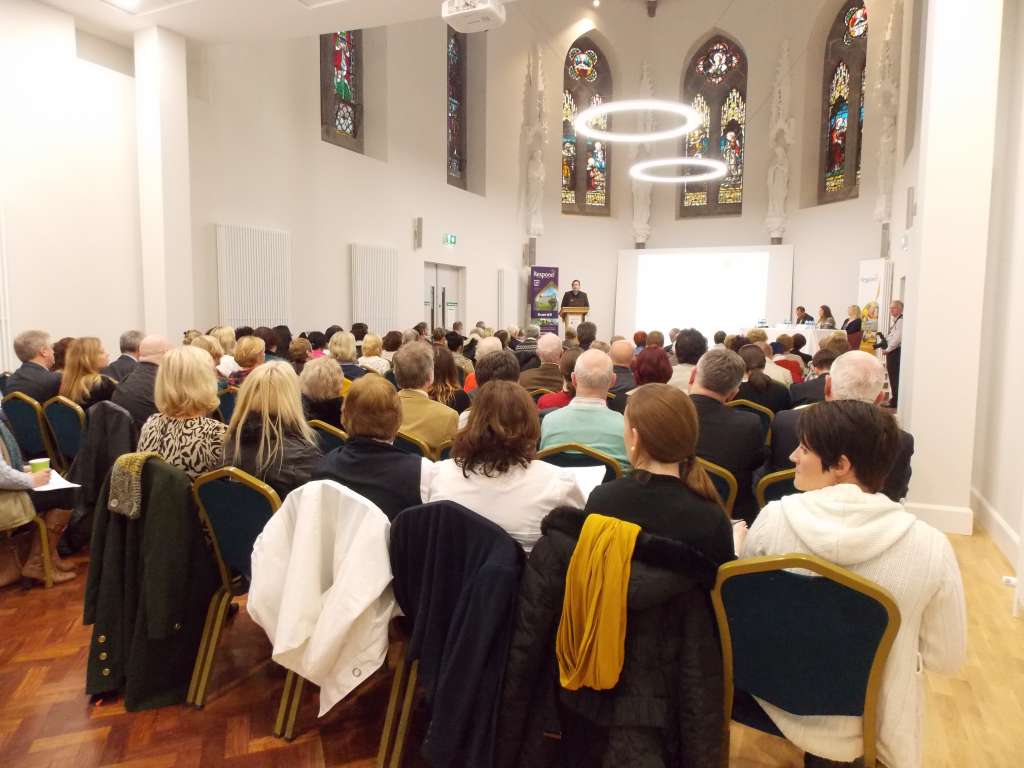 The conference was addressed by a range of national and international experts drawn from academic, advocacy and service provider organisations.  The results of research undertaken on how to identify and respond effectively to loneliness and isolation was presented by Ms Lorna Kenny a researcher at University College Cork while an international perspective will be offered by Prof Ade Kearns of the University of Glasgow.  Other speakers included Mr Eamon Timmins, CEO of Age Action, Mr Sean Moynihan, CEO of Alone and Ms Marguerita Solon of Nás na Ríogh Housing Association.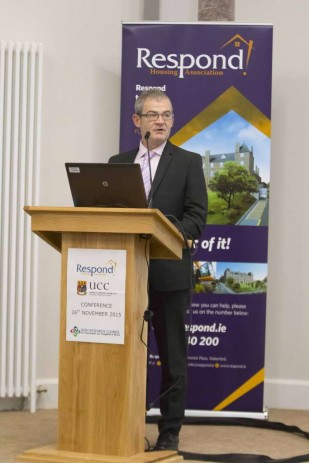 Topics covered included:
Responding to Isolation and Loneliness: Housing and Community Perspective
Improve your health – get a friend
Tackling Loneliness in Disadvantaged Areas
The challenges of tackling loneliness and social isolation among Older People in Ireland
Human Rights and Choices for OUR Older Age
Professor Cathal O'Connell of UCC stated that:
"This type of research partnership was an innovative way to link university researchers and civil society organisations to ensure that the needs of people who may be vulnerable to isolation and loneliness due to age, disability, or other factors are in an effective and inclusive manner".
Presentations can be viewed below :
Responding to Isolation and Loneliness: Housing and Community Perspective.  Respond
Lorna Kenny Presentation
Tackling Loneliness in Disadvantaged Areas: Evidence from the GoWell Project, Glasgow'  Professor Ade Kearns Professor of Urban Studies, University of Glasgow
Prof Ade Kearns Presentation
'Improve your health – get a friend' Mr Sean Moynihan Chief Executive Officer, ALONE
Sean Moynihan Presentation
The challenges of tackling loneliness and social isolation among Older People in Ireland' Mr Eamon Timmins Chief Executive Officer, Age Action Ireland
Eamon Timmins Presentation
'Human Rights and Choices for OUR Older Age' Ms Margharita Solon Nás na Riogh Housing Association, Naas, Co. Kildare
Margharita Solon Presentation V2
Posted: October 2015 / updated November 2015