The Walking Bus has been in operation in Hilltop, Killenaule, Co Tipperary since 2010. This 'bus' is a fun and safe way to collect children from their local school and bring them to their after-school where the children then complete their homework, have a snack and take part in lots of fun activities.
Two qualified members of staff collect the children each day from 2.00 and 3.00pm. All children collected wear hi-visibility vests and are taught the key principles of road safety. The walking bus service supports parents with their childcare needs and offers the opportunity to introduce and encourage physical activity into their child's daily routine.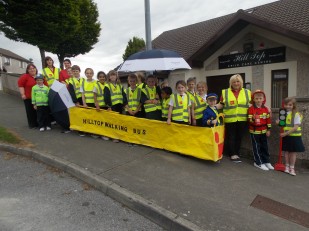 Respond Hilltop After-School has been open since 2002 it caters for children aged 6yrs – 12 years. Opening hours are from 2pm-6.30pm Monday to Friday.  The service provides a homework club, lunch, out door and in door activities that are age appropriate and stimulating for the children that attend.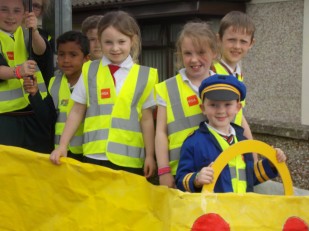 At present Hilltop has 28 children enrolled in the After-School, and work very close with the local community, nursing home where the children entertain the residents with their carol singing. During the year the afterschool also will ask people to speak to the children on various topics deemed appropriate e.g. Garda/ Fire Station personnel. Hilltop also provide a fun filled Summer School for the month of July.
If you would like any more information about this service please feel free to contact Bernadette (Childcare Leader) at Hilltop on 052 915 6888
Posted: 3rd June 2014