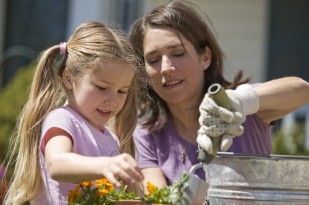 Respond Housing Association recognises the importance of the family in Irish society. We aim to assist families on our estates by offering support services to them. This can take many different forms including:
Providing information, advice and support to families
Providing family support programmes for parent and child
Providing education courses and training opportunities
Providing childcare and other child centred services
Respond Housing Association has developed a Family Support Strategy that aims to address the specific needs of families in Respond Housing Association estates. The overall objective of the strategy is to improve the well-being of children and adults and ultimately the quality of life for each individual, family and community.
The type of family support activities that take place on our estates include the following:
Parent and Toddler Groups
PEEP (Peer Early Education Partnership) – parent and toddler programme.
Family Learning with the VEC. This encourages families to spend quality time with their child/ren. It also increases confidence and self-esteem for both children and parents. Programmes include crafts, cooking, construction, library visits etc.  Family learning programmes often encourage parents to progress to further learning and literacy development.
Parenting programmes – Parents Plus Community Together programme
HSE Community Cook It – families learning cooking skills around nutrition, cooking on a budget, easy quick meals, keeping active. This programme is done with parents and children together.
Women's group
One to one support for families
All programmes encourage positive mental health, decrease the feeling of isolation, encourage parents to make friendships, socialise and support the quality of relationships parents have with their child/children.  Parents and children may also learn new skills to improve the overall well-being of their family.
If you would like to learn more about family support services on your estate, please contact your local Family Support Worker or visit your local Community Building.