The delivery of services and support to some of the most vulnerable and disadvantaged members of Irish society is a key priority for Respond Housing Association.  The ongoing development of projects within the area of housing will continue as we work to assist those in need.
Examples of Traveller Services Projects delivered by the organisation include: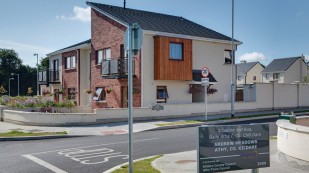 In early 2007, Respond Housing Association launched its Traveller Accommodation and Support Policy. The aim of this policy is to provide a holistic approach to the provision of Traveller housing, encompassing all Traveller needs and issues. We have identified the following as the main areas of focus for the provision of housing to Travellers at this time:
Integrated Traveller accommodation and support
Management of current Traveller accommodation schemes
Training and education
Creation of integrated communities
Care and support
Formation of good relations
Creation of employment opportunities
Our Traveller Accommodation and Support Policy demonstrates our experience working with Travellers and our clear understanding of Traveller issues and cultures.