About Ardrew Meadows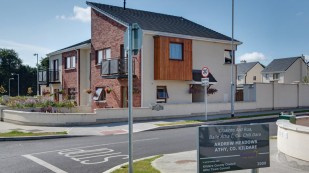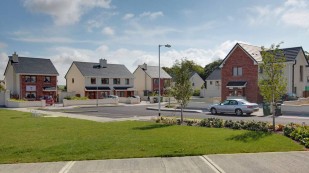 Ardrew Meadows is a collaborative project between Respond Housing Association, Kildare County Council and Athy Town Council and management of the estate is shared between the 3 organisations. As well as the provision of social and affordable housing, Respond Housing Asssociation was also asked to design Traveller specific accommodation for local Traveller families who were residing in a nearby halting site. Following extensive consultations with Athy Town Council, Kildare County Council and Traveller representative organisations, a scheme incorporating six Traveller specific family dwellings was added to the development. Consultation with Traveller families started at the early stages of the project with the families being asked for their input at the design stage. This meant that the appropriate housing type was provided for the proposed new tenants. Our Traveller Accommodation Officer worked with families in a pre-tenancy role for 12 months prior to moving in and developed links with families , forming a strong working relationship based on trust and a strong knowledge base of Traveller culture and issues. This also provided the Traveller families with a sense of ownership and responsibility for the project at an early stage and a forum for their inputs and concerns to be heard.
This was achieved by:
Group and individual meetings taking place on a weekly basis
Consultation in regards to design of accommodation, green areas, communal facilities etc.
At present there are a variety of community development services provided on the estate including:
After school homework clubs
Arts projects
Christmas parties
Environmental workshops
The design and development of a St Patrick's Day Parade Float
Parents and Children's Groups
These projects are open to all residents with integration the main aim in the development and planning of any programme provided.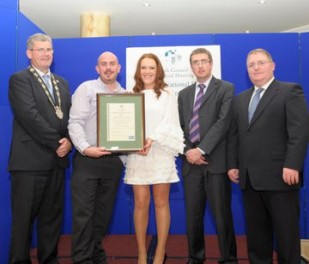 In 2011, the development received an award from the Irish Council for Social Housing for recognised excellence in design, management, community development and sustainability.