Having purchased the building in 2007 Respond went through a long planning process in its redesign as a facility for older persons principally.
Respond celebrated the launch of the Johns College project at the end of December 2013. RTE coverage of the Project Launch can be viewed: here
A second video filmed earlier this year (2015) shows the work-in-progress.  Paula Kenny (ICSH) speaks with Ned Brennan CEO about the Project. Please view the building 'under construction' here. Well worth a look ! ! !
The St. Johns College building itself will include twenty-one, self-contained apartments for older persons, an eleven bed Group Home Facility and a supporting Day Centre.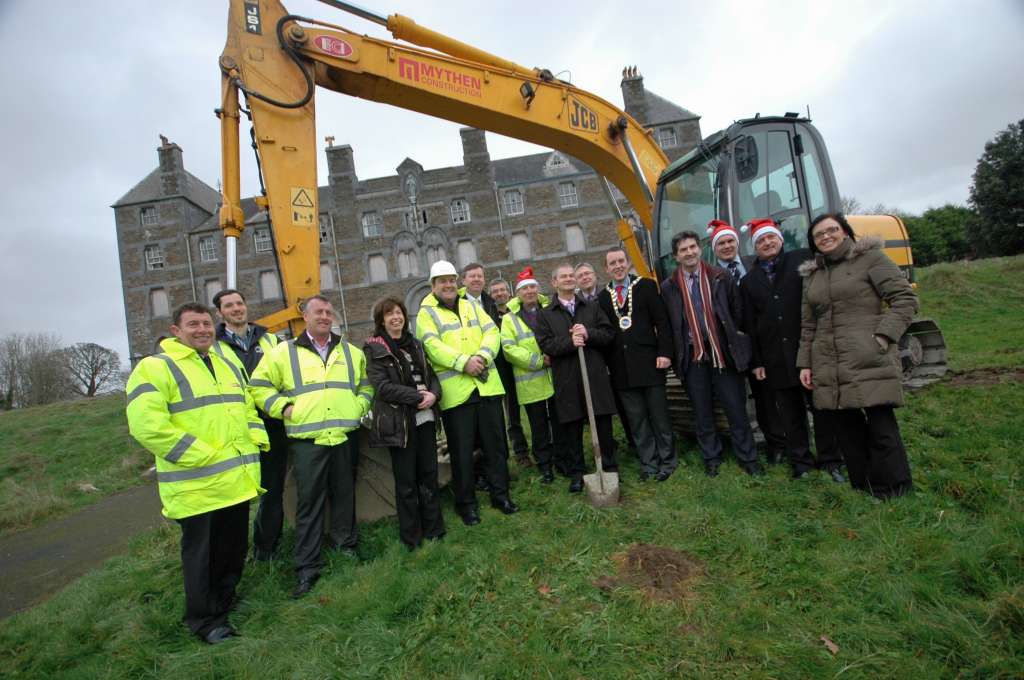 Respond is also constructing thirty-six new-build one-bed apartments on the site parallel to The Folly road, also for older persons. The total project costs will come to just €12 million. Some €8million of this was made available in state mortgages to Respond from Waterford City Council through the Department of the Environment, Community and Local Government with balance required being provided by Respond through Private Finance in association with AIB Bank.
Construction began in March 2014 and is expected to be completed by end-2015, ahead of schedule. So, the final fit-out of the building is underway with the help of the people of Waterford.
John's College has been shortlisted for two awards in the Irish Building and Design Awards 2016 please click here for more details.
Respond was asked if Johns College would participate in this Waterford Festival of Architecture event which took place on 17th October 2015.   With over 100 years of use as a theological college, John's College has huge historical importance to Waterford people and is a worthy addition to the 2015 festival's  'Origins' theme, for more details of the visit and photos of the participants please click on the link here
Respond organised a number of tours visits and a UCC Conference at the end of 2015 to showcase the new building. These included an open day for the public, a seminarians visit, employees lunch and visit by local Councillors, TD's and Minister.