Respond College  was formally established in January 2011. This step formalises the long commitment by Respond Housing Association to education and training, and consolidates its pioneering work as both a housing association and education provider.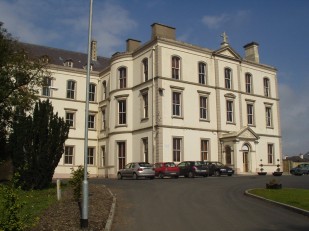 The College campus is located in High Park, Grace Park Road, Drumcondra, Dublin 9 and has outreach centres in Waterford, Galway, Cork and Laois. A number of the programmes are offered through a blended learning method which allows for learners to engage in learning at their own pace in their own location as well as having the opportunity to network with class colleagues on a regular basis.
At Respond College we offer a range of academic programmes on the National Framework of Qualifications (NFQ) and also provides professional training courses. These programmes are accredited by QQI and the Chartered Institute of Housing (CIH).
In compliance with the Qualifications and Quality Assurance (Education and Training) Act 2012, where Respond College offers training programmes of 3 months duration or more, Protection of Enrolled Learners (PEL) arrangements have been put in place by means of a Bank Guarantee or with two other FET Registered Training Providers, should Respond College cease to provide programmes before learners have completed awards.
Respond College continues to work in partnership with University College Cork will endeavour to create new partnerships with other programme providers as the need arises.
Respond College is currently offering  a full-time degree course this year and a Certificate in Community Studies. These QQI accredited programmes include a full-time BA in Housing & Community Studies.
Respond College is expecting to shortly become a member of the Higher Education Colleges Association (HECA), which represents private and not-for-profit colleges.