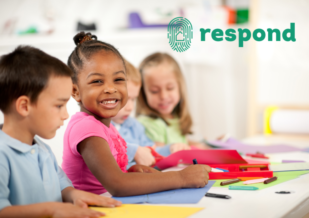 We have just opened a new Early Learning and School Age Care service in Carraig Liath, Midleton Co. Cork, which will cater for 1-12 year olds. It will offer 34 places for 1-6yrs and 22 places for 6-12 year olds.
Respond has over 20 years of experience in the delivery of high quality Early Learning and School Age care. We have 16 services nationally, this will be our 17th, across 11 counties. Of these 12 are Early Year Services and 5 are standalone school age services. We provide the full range of services from full day care, part-time care, pre-school and school age care with over 500 children accessing our service daily.
If you're interested in enrolling your child in Carraig Liath, you can call Dorota Przygoda on either of the numbers – Telephone: 0214613022 Mobile: 0877440069.
Email: CarraigLiathEY@respond.ie