The day to day management of Respond is in the hands of the Executive Management Team. They ensure that the strategic direction set by the Board is implemented effectively and that the charitable ethos of the organisation is maintained. The core National Management Team is made up of the following: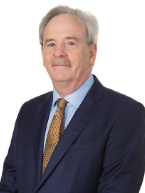 Declan Dunne:
Declan joined Respond as Chief Executive Officer in August 2016. Respond, established 36 years ago, is an Approved Housing Body (AHB) with approximately 9,000 tenants. Declan is currently the chair of the Housing Alliance which is a collaboration of six of Ireland's largest Approved Housing Bodies (AHBs).
Declan is an experienced General Manager who built a business over many years and sold to American multi-national and went on to work as their General Manager for Ireland. Declan's previous role was as Chief Executive Officer with Sophia Housing Association. He was a non-executive Director of the Ballymun Regeneration Board for ten years, appointed by the Dublin City Council Chief Executive. He was also Chair of its Audit Committee which oversaw the Ballymun Regeneration Masterplan with an expenditure of €1B. He served as a Director of the North Dublin Development Coalition an Economic Development think tank at DCU for nine years and was a Director of Ballymun Whitehall Enterprise Centre for ten years.  He served as a Director of Oakfield Trust Director a charitable commercial property development organisation.
He chaired the Homeless Network all of the major Homeless Agencies for two years until December 2017 and was a member of Dublin Statutory Consultative Homeless Forum and the Implementation Advisory Group at the Dublin Region Homeless Executive. Declan has just finished a term as President of the Board of the Ireland United States Alumni Association (IUSA) at the US Embassy.
He served as a ministerial appointee as a Board member for two three year terms at the National Education Welfare Board (NEWB) a Statutory Agency which was established to promote school attendance and also chaired its Audit Committee. He was a member of the National Childcare Coordinating Committee in the Department of Children and Youth Affairs for seven years. He chaired the Health Services Executive Child Protection Committee for two years in the Dublin North Central area. He was a founding member of the Dublin City Children's and Youth Peoples Services Committee at Dublin City Council for six years. He was Director and Chair of the Finance Committee at the Axis Arts Centre for 7 years, Director of the Dublin City Childcare Committee for five years which is charged by the Minister for Children and Youth Affairs to deliver the National Childcare Strategy in Dublin. He was a Director and Board member for nine years at the Ballymun Local Drugs Taskforce. Declan is actively interested in education, and family services and is an invited speaker at OECD and other international conferences.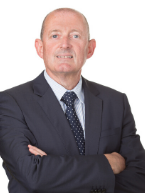 Ray Fanning:
Ray is Company Treasurer of Respond since May 2010. Prior to joining Respond Ray had been employed in the private commercial sector for over 25 years and held a number of senior finance positions. He previously worked as Financial Controller for ACEC Ireland Ltd / ABB Transformers. He was Group Financial Controller for Fyffes Produce UK, Management Consultant with Kromberg & Schubert (Ireland) Ltd and Group Financial Controller of Avglade Limited. Originally from Waterford, Ray also represents Respond on the Finance Sub Committee of the Irish Council for Social Housing (ICSH).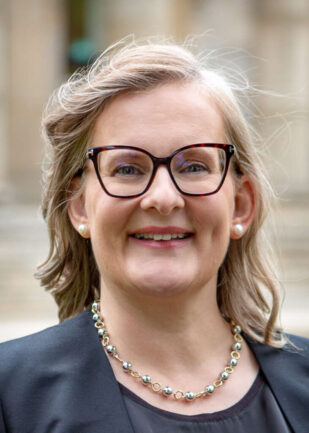 Olivia McCann: (Company Secretary)
Olivia McCann was appointed Director of Legal and Compliance Services and Company Secretary of Respond in December 2022. She had previously served as a director on the Board of Respond for two and a half years. She is 30 years qualified as a solicitor and has worked in the UK and Ireland both in private practice and in-house dealing with complex commercial matters. Prior to joining Respond she specialised in commercial property and business law advising a variety of business sectors. Her work also included all aspects of residential property and landlord and tenant law. She qualified with McCann FitzGerald Solicitors, in 1992 and in the UK in 1998 subsequently working with London Law Firm, Clifford Chance and Canary Wharf Group plc as Legal. For fourteen year prior to December 2022 she worked in private practice in Waterford and Dublin with law firm in Waterford with McCann Morrissey Clarke.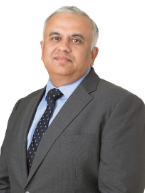 Parag Joglekar:
Parag Joglekar is Director of Investment and Development with Respond. He is a registered Architect in Ireland and the UK. He holds a Master's degree in Architecture (distinction) from University of Leuven, Belgium and a Post Graduate Diploma (distinction) in Real Estate Investment Finance from Oxford Brookes University (UK). Parag is a member of the Royal Institute of Architects of Ireland (RIAI) and the Architects Registration Board (ARB) in the UK. Parag has worked in both the private and semi-private sector in Ireland, UK and India. He has extensive experience of over 25 years in Urban Design, Private and Public Housing, Regeneration, Commercial projects, Risk & Asset Management in addition to managing design & construction contracts.
Parag joined Respond in 2001 and currently leads a multi-disciplinary Development team of 20 construction professionals. He is tasked with delivering Respond's current development pipeline with an investment value of just over € 1.5 billion. In addition to leading business development, managing client relationships, Parag is responsible for developing strategic partnerships across the private and public sector to deliver long term sustainable developments. Parag has been a guest speaker at a number of housing led events hosted by the private, public and voluntary sector.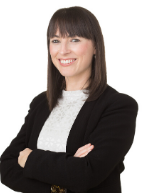 Louisa Carr:
Louisa Carr is Head of Services and joined Respond in May 2019. Louisa has been working in the housing and homeless sector for sixteen years, working with Sophia Housing Association and Focus Ireland. Louisa has specialised in providing support to families and single persons with complex support needs in both long term and emergency accommodation. She has experience in managing a variety of other services including Childcare services and Tenancy sustainment. Louisa has an Honours degree in Social Science from UCD and a Certificate in Housing Management from the National College of Ireland.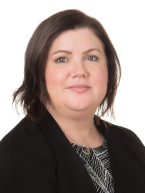 Niamh Randall:
Niamh Randall is Head of Advocacy and Communications in Respond and joined Respond in 2019. An experienced policy, advocacy and strategic communications professional she has over 20 years' experience working in the areas of housing, homelessness and inclusion. Niamh is a member of the Board and Council of the Irish Council for Social Housing and the Housing Agency's Research and Insights Panel. She was a member of the Government's National Homeless Consultative Committee (NHCC) and the NHCC Data Subgroup from 2008 to 2018. In the European sphere, Niamh was the Irish representative on the Administrative Council of FEANTSA (European umbrella group of organisations working on homelessness) from 2011-2013 and was nominated onto to the Expert Health Working Group, the Homeless and Health Expert Cluster and the Women and Homelessness Expert Cluster. Niamh also represented the Drug Policy Action Group on the EU Civil Society Forum on Drug Issues from 2006 to 2008. She is a former board member of Women on Air. Niamh holds an MSc from Trinity College Dublin with qualifications in housing; sociology and social policy; human rights and equality; drug policy; community studies; and finance and is a Chartered Institute of Housing certified practitioner.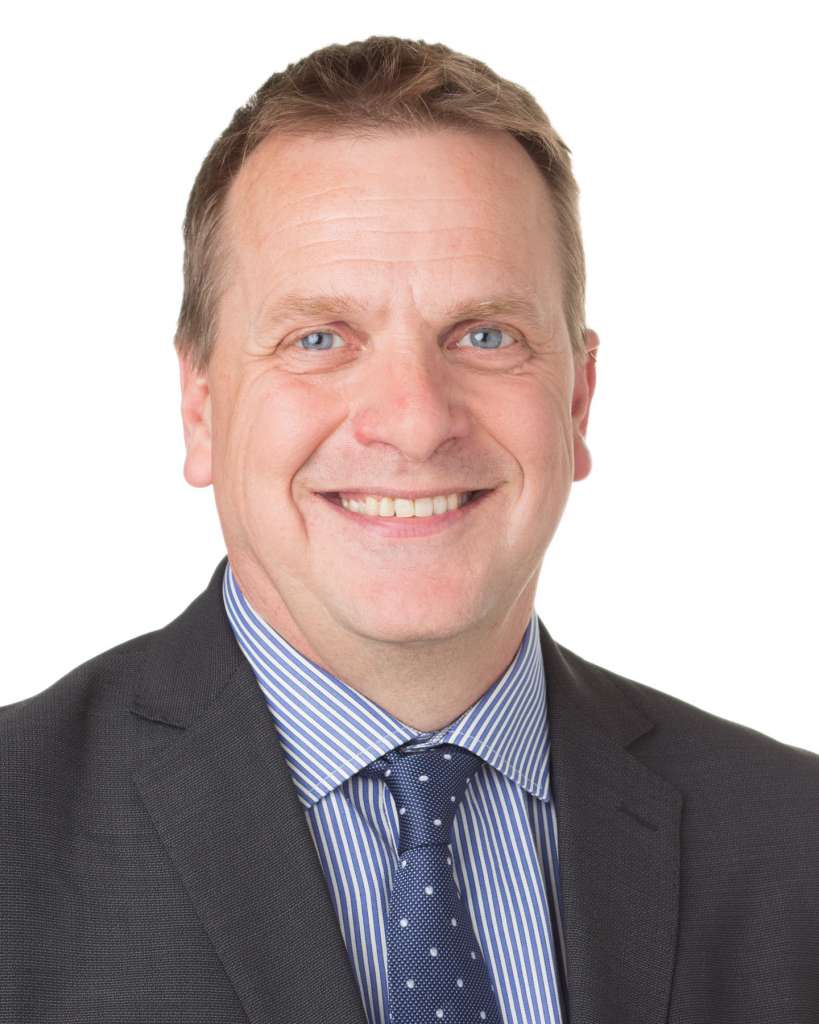 Neil Bolton:
Neil is our Head of Housing. He has over twenty years' strategic and operational experience in social housing, gained in both the UK and Ireland. He has worked at Executive level in both jurisdictions. In Ireland Neil was an Operations Director and Property Director with Clúid Housing; in the UK, he was a Customer Services (Property) Director for a SCHT, a large Bath based Housing Association. He also worked in a senior housing role for Bristol City Council. Between 2015- 2017, he served as a non-executive Director for the Irish Council for Social Housing (ICSH). He has also worked as an independent consultant primarily working with social housing organisations. Neil holds a PG Diploma in Housing Studies, a PG Diploma in Business and Executive Coaching and is a Chartered Member of the Chartered Institute of Housing.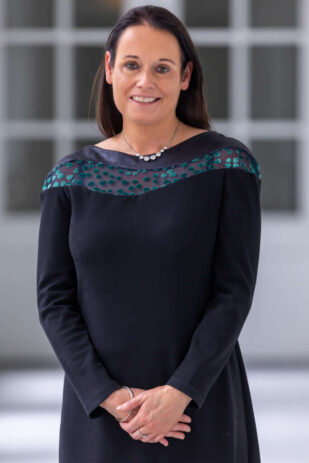 Nessa Aylmer:
Nessa is the Head of Compliance and a Practising Solicitor. Nessa also holds a Masters in Management Information Systems from the Smurfit School of Business. She has over 10 years' experience in private practice before taking up her role with Respond in 2020. She has extensive experience in residential and commercial conveyancing, probate, litigation and regulatory compliance. She worked as a legal consultant with Outsource-Finance for a number of years conducting risk management and quality audits in legal firms throughout the country. She also worked for the Law Society of Ireland carrying out undertaking and regulatory compliance reviews in selected law firms. She was an E-conveyancing Committee member with the Law Society in 2015/16.
Jacqui Synnott:
Jacqui is the Director of People and Culture for Respond. She is a Chartered Member of the CIPD and has an MSc in Human Resource Strategies and also holds a Bachelor's Degree in Human Resource Management. She has over 20 years' experience as a Senior HR Professional working in a variety of industries including Aviation, Not for Profit (Property), FMCG & Distribution. Jacqui is a strong advocate for both Employee Value Proposition and Employee Wellbeing.