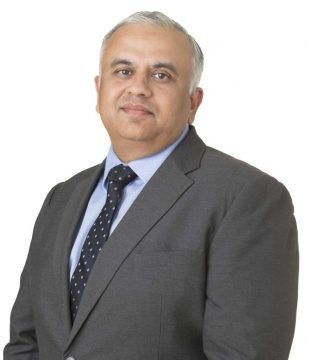 Parag Joglekar
Parag Joglekar is Director of Investment and Development with Respond. He is a registered Architect in Ireland and the UK. He holds a Master's degree in Architecture (distinction) from University of Leuven, Belgium and a Post Graduate Diploma (distinction) in Real Estate Investment Finance from Oxford Brookes University (UK). Parag is a member of the Royal Institute of Architects of Ireland (RIAI) and the Architects Registration Board (ARB) in the UK. Parag has worked in both the private and semi-private sector in Ireland, UK and India. He has extensive experience of over 25 years in Urban Design, Private and Public Housing, Regeneration, Commercial projects, Risk & Asset Management in addition to managing design & construction contracts.
Parag joined Respond in 2001 and currently leads a multi-disciplinary Development team of 20 construction professionals. He is tasked with delivering Respond's current development pipeline with an investment value of just over € 1.5 billion. In addition to leading business development, managing client relationships, Parag is responsible for developing strategic partnerships across the private and public sector to deliver long term sustainable developments. Parag has been a guest speaker at a number of housing led events hosted by the private, public and voluntary sector.
---
Christine Barros
Christine Joan Barros, Senior Development Manager at Respond, is a registered Architect and a member of the Royal Institute of Architects of Ireland. She has over 15 years' post graduate experience. Christine has extensive experience in design, space planning, deep retrofits, project management and contract administration. She has worked on Respond's in-house construction projects including the 86 unit development in Athy, 161 Mixed-used development in Cookstown Way, Tallaght and the Redevelopment of the High Park Church and Buildings including proposal for 101 new homes. She has also been involved in the acquisition of 31 units at Mountjoy Square, 32 Part V units at Somerton Lucan, 94 units at Finnstown and 40 units in Newcastle amongst other on-going schemes. Christine is responsible for new housing opportunities and delivery in Dublin City, South Dublin, Meath and Westmeath
Prior to joining Respond in 2006, she worked as an Architect in the private sector and was involved in a wide array of projects ranging in value of €50k to €180M including high-end mixed-use residential and commercial developments.
---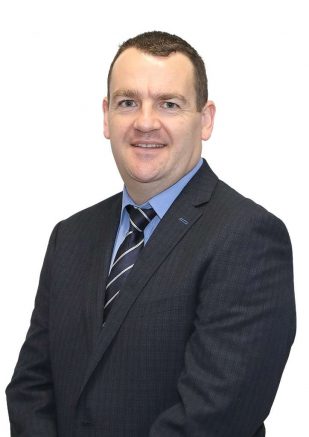 Liam Fewer
Liam joined Respond in 2000 and has since then held the responsibility for securing funding across the country for the Respond Building programme. Over the last 20 years Liam has gained extensive knowledge of the many funding streams that have operated in the state including CAS, CLS, Affordable Housing Schemes, etc. Prior to joining Respond, Liam worked as a Quantity Surveyor for John Paul Construction and Tolmac Construction. Liam has extensive experience in the many aspects of the provision of social and affordable schemes including standard residential housing, multi-storey residential developments, conservation projects and asset management. Liam works as a Senior Development Managers and is responsible for new housing opportunities and delivery in Waterford, Wexford, Kilkenny and Cork.
---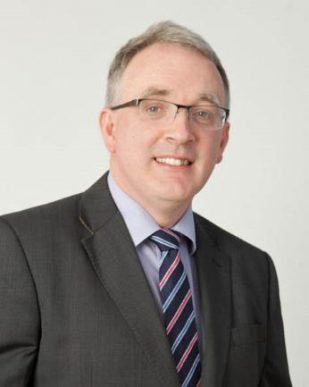 Michael Hamill
Michael Hamill is a Chartered Quantity Surveyor and has worked in the Construction Industry for over 35 years and was a director for over 20 years with Turner and Townsend. Michael has worked on a number of social & affordable housing & apartments, high end residential developments, commercial projects, retail developments, health and education projects & a number of conservation projects that range from restoration of a listed building on a third level campus to substantial refurbishment of a 5 storey apartment building in London's west end. Michael was responsible for the overall cost management role in the €1bn Ballymun Regeneration project. Michael has been a guest speaker at a number of Industry led events and provides expert witness services on construction disputes.
Michael has worked on a number of Respond developments including 50 home scheme at Carrickmacross, 55 homes at Northwood, Ballymun and 28 homes at Dublin Road, Dundalk. He is currently working on a number of projects including 155 homes at Enniskerry Road, Stepaside, 138 homes at Charlestown, Dublin 11; 59 homes at Carrs lane, Dublin 17; 65 homes at Sandyford and 133 homes at Marsh Road, Drogheda etc.
Michael works as a Senior Development Manager and is responsible for new housing opportunities and delivery in Fingal, DLRCC, Louth, Monaghan, Cavan and Roscommon.
---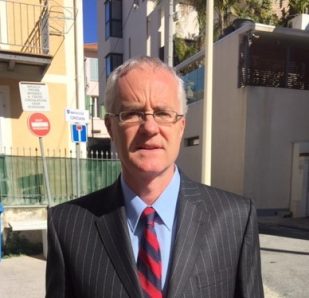 Colm Lundy
Colm Lundy is a Chartered Surveyor and a registered member of the Society of Chartered Surveyors Ireland (MSCSI) and Royal Institution of Chartered Surveyors (MRICS). with over 30 year's experience in the Irish property market.
He started his career with Lisney and worked in all aspects of the profession including valuations, compulsory purchase orders, sales, lettings, rent reviews and arbitration work.
He subsequently had responsibility for the property expansion of LIDL in Ireland and also gained considerable asset management experience working in the National Asset Management Agency responsible for resolving the distressed loans form the main Irish pillar banks.
Colm has recently joined the Development team in Respond as a Senior Development Manager and is responsible for new housing opportunities and delivery across Dublin City, Meath and Westmeath. He has been involved in the recent acquisition of 46 apartments at Royal Canal Park in Ashtown and a new 153 unit development currently under construction on the Long Mile Road Dublin.