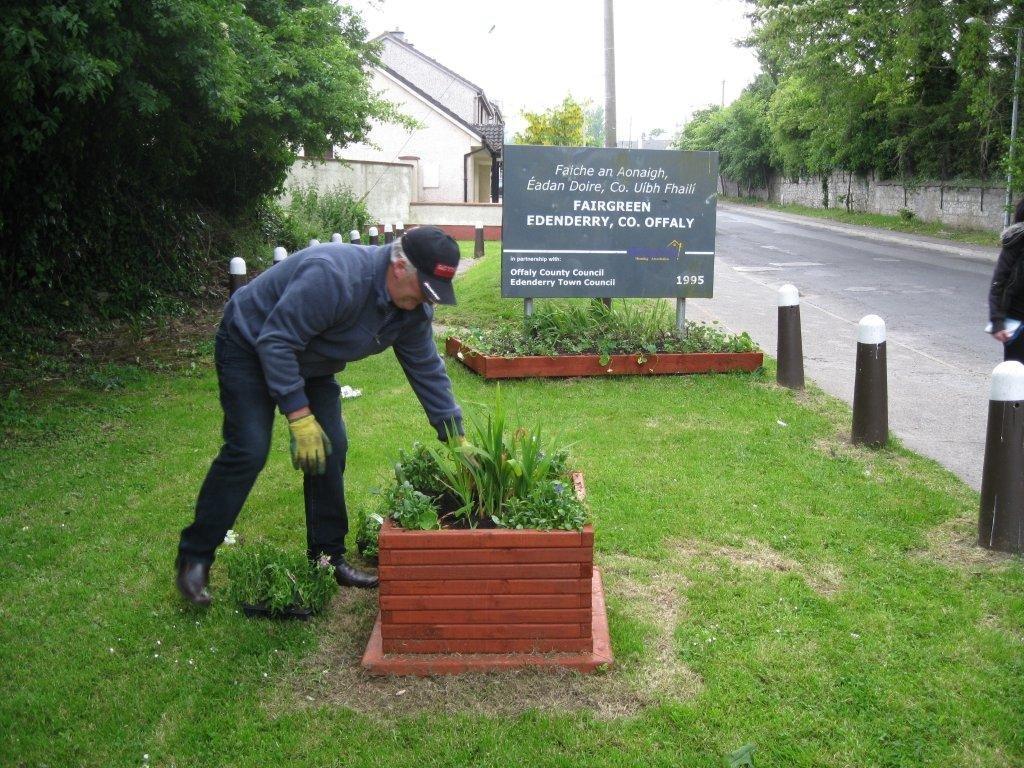 Resident volunteers from Fairgreen Estate and Greenwood Park meet monthly to address issues of mutual concern including upgrading and renewing the appearance of their estates.
Fairgreen volunteers Paul Loughlin, Willie Farrell, Karen Scully and Ian Cronin planting out flower boxes which were prepared by the Edenderry Mens Shed Project and funded by Offaly Local Partnership and Respond. The volunteers are also involved in planting a green screen to close off a derelict site overlooking their estate.
The Mens Shed Project are engaged in preparing wooden plaques for each Fairgreen property and these will be mounted by brass numbers so that Emergency services and visitors can find their way quickly.