HAPM (Housing Association Performance Management) has been operated by the Irish Council of Social Housing (ICSH) since 2005 to monitor the housing management performance of housing associations in Ireland.The 2014 results from Housing Associations, including Respond, continue to show excellent management within the voluntary housing sector.
There are two versions of it in operation:
Tier 1

for smaller organisations

Tier 2 and Tier 3

for larger housing associations
Respond contribution to the survey is significant; while we are only one of the 49 Housing Associations to contribute Respond represented almost 25% of the stock reported on (4,007 of 16,127 housing units).
HAPM consists of a set of key performance indicators that gather information on size of housing stock, rent levels and service charges, rent collected and arrears control, allocations, voids, response repairs and maintenance and landlord-tenant relations. The information is collected on a quarterly basis and analysed throughout the year.
Key findings: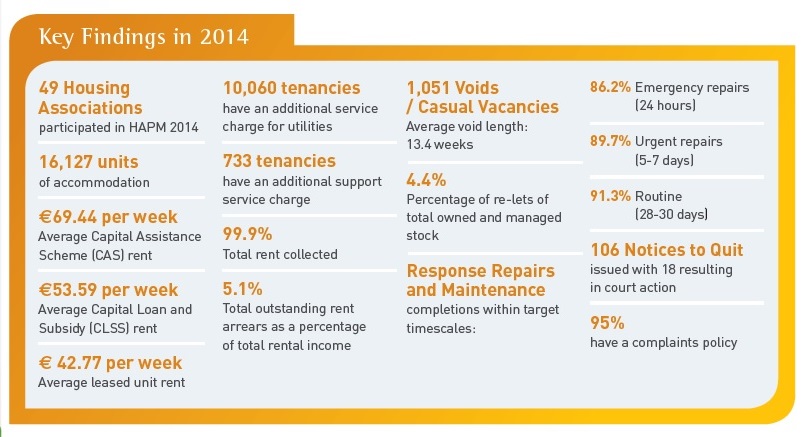 The full 2014 results are available to download here.
Posted: June 2015