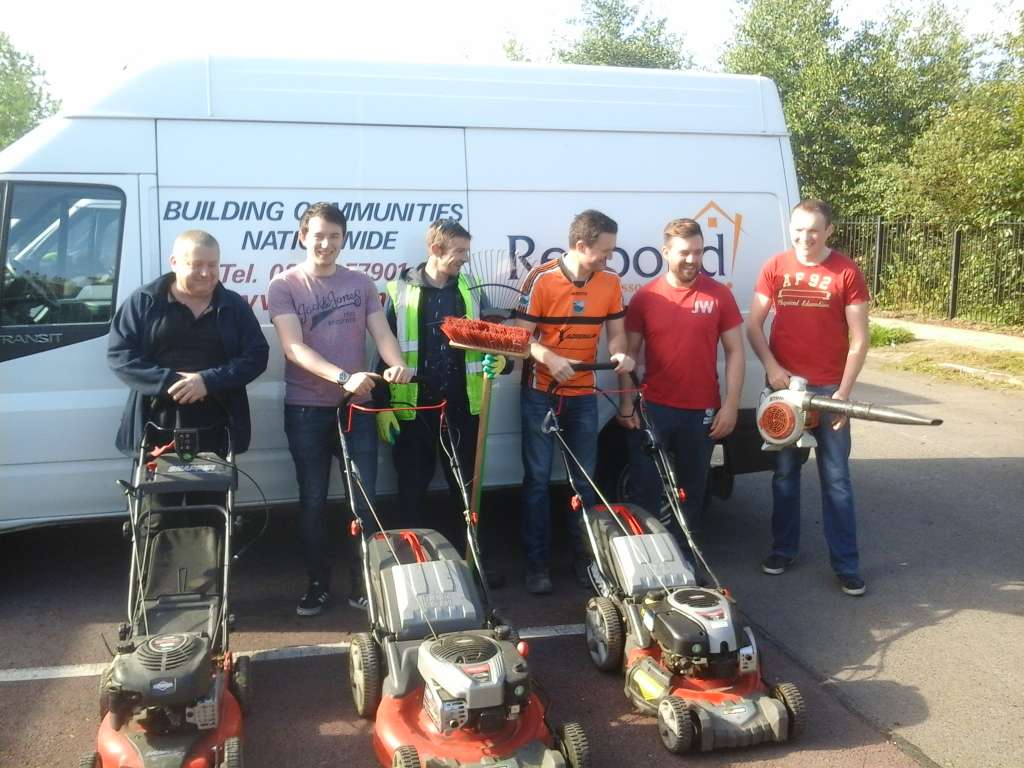 Following on from last year's volunteering with Respond Housing, ten staff from Healy Kelly Turner & Townsend's Dublin office once again volunteered their time again to help with two more Respond community projects in September:
The two projects, which involved environmental clean-up, were located at:
Parnell Estate, Mulhuddart – External Kerb – Channel Clean up/Gardening
Easton Meadows, Leixlip, Co. Kildare – External Kerb -Channel Clean up/Gardening
On the 16th and 23rd September, 5 staff from HKT&T got involved each day in a clean up of these two estates.
Names of the enthusiastic volunteers from Healy Kelly Turner & Townsend included: (take a bow)
Mulhuddart: Paul McLaughlin, Andrew Baldwin, Darren McCarthy, Cathal O'Connor, Ronan McGee.
Leixslip : Mark Kelly, Derek Niven, Diarmuid Condon, Kevin Duke & Joseph McCaffrey
Wednesday 16th September dawned bright and sunny over Parnell estate in Mulhuddart. Volunteers from Healy Kelly Turner & Townsend arrived with sleeves rolled up with the appearance of being ready for a hard day's work but not before their morning cuppa.
Once fortified with breakfast we did a quick walk around of the estate to discuss the proposed workload for the day and following a short demonstration of the various pieces of equipment work started. All the grass verges were cut and weeds removed from along the paths which improved greatly the appearance of the estate. Work was completed after the volunteers were further fortified by lunch and participating in a number of photo-shoots.
The works were co-ordinated, with great finesse, by Dolores and Tom. Regional Manager Padraic also arrived to cheer the work on.
Once again Respond would like to thank  Healy Kelly Turner & Townsend for encouraging their employees to participate in this volunteer practice and a huge thank you to the lads from HKT&T who participated on the day, ably assisted in their efforts by Respond employees Derek and Karl.
The Healy Kelly Turner & Townsend team said they really enjoyed their time volunteering for these two projects and have kindly promised to be back next year.
Posted: October 2015