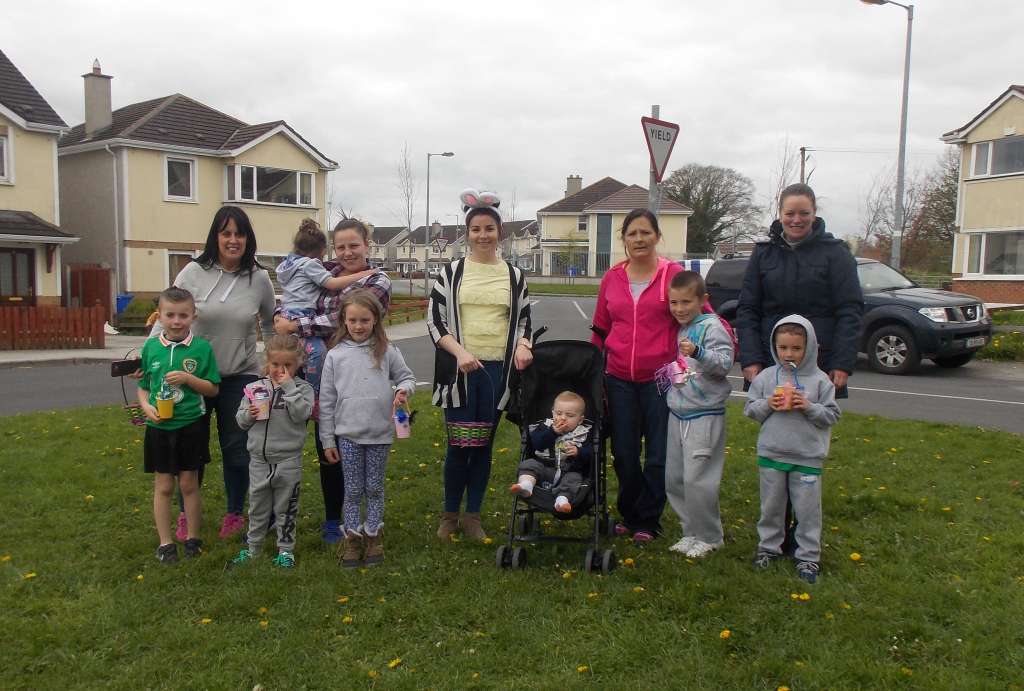 Families of Oakley Wood, Tullow, Carlow had a surprise visitor during an Easter craft session.
The Easter bunny arrived while children were busy at work making their Easter baskets, the bunny could only stay for a short while.
Children enjoyed an easter egg hunt on the green after and were delighted going home with all the eggs they collected.
The crafts and egg hunt was enjoyed by a number of families from the estate.
Posted: April 2017